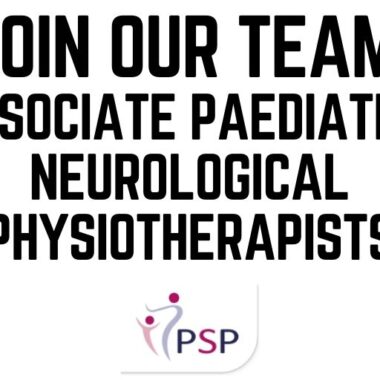 We're Recruiting Associate Paediatric Neurological Physiotherapists
10th February 2022
PSP Neuro Rehabilitation is recruiting associate paediatric neurological physiotherapists to contribute to an established and expanding multidisciplinary team, undertaking community practice.  We deliver exceptional care throughout the northwest of England within our client's homes, schools, hydrotherapy and leisure venues.  We provide bespoke, individualised therapeutic interventions to maximise functional capabilities, and to minimise the impact of co-morbidities associated with complex neuro-disability.
If you are considering a role in the private sector, this is the ideal opportunity. We are passionate about advancing the skills and knowledge of our staff, and funding is available to support you in your continued professional development.
Core Responsibilities:
To work as an autonomous practitioner within a multi-disciplinary team to provide physiotherapy assessments, treatments and reports for patients presenting with a range of conditions.
To use clinical reasoning skills and assessment techniques to provide accurate diagnosis, prognosis and individualised treatment plans.
To utilise specialist neurological treatments adjuncts such as FES, lycra, serial casting and hydrotherapy as part of a holistic management plan.  You will be supported in the attainment of any necessary skills/ adjuncts.
To be responsible for prioritising, organising and planning your own caseload to meet patient and service and priorities, readjusting plans as situations change/arise.
To liaise with other health care professionals, carers, parents and relatives.
To provide education and training as required to clinicians, patients and other health and social care professionals.
To participate in CPD and other developmental activities.
Your role will be based from home with paid travel throughout the north west required.
Your working hours will be flexible.
Great pay is available and rates will be dependent upon experience.
For an informal chat and to learn more about the role please call Karen Howarth, Clinical Lead on  07469 709246
Or please send your cv to:  recruitment@psp-uk.co.uk