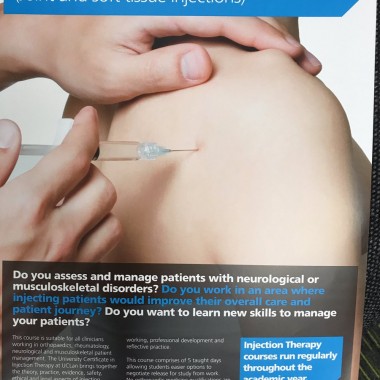 PSP to lecture for second year at UCLAN
24th October 2017
Earlier this year PSP's Director and Specialist in neurological rehabilitation Peter Sanderson lectured on the MSC Health Studies course at the University of Central Lancashire (UCLAN), it has proved such a success that it is to be run again.
Peter is committed to excellence in treatment and care and as such was delighted to be asked to be part of training the next generation of clinicians and medics for the second year running.
The PSP partnership with UCLAN will mean students will benefit from the ground breaking work carried out by Peter and his team in treating a range of conditions.
PSP is known for being one of the most advanced spasticity services in the country by key opinion leaders both nationally and internationally. This exciting venture with UCLAN will ultimately mean better care and treatment for those with truly debilitating conditions across the UK and beyond.
To book a place or to find out more about this course please email the course leader Gillian Rawlinson grawlinson@uclan.ac.uk, visit www.uclan.ac.uk or call 01772 892400